Home
›
Scope's online community
Universal Credit
ESA lwc/lwcra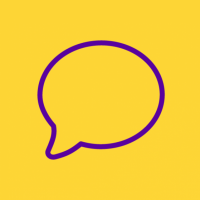 Debs69
Member
Posts: 21
Listener
Hi I need some advice I've been here a few times about my esa claim while on UC I was signed off sick by my gp june 2020, I'm struggling to cope cant leave my home serious panic attacks anxiety I'm starting to feel paranoid as they are out to get me! 
I been asking for help for a year, done UC50 had WCA over the phone feb21 got 15 points but didnt meet the criteria for lwcra!
Had an incident where debt management just took £61 off my UC and basically on my journel i lost it!
Got no answers as to why but a message saying if I feel like that then they called the police!
Duty of care! I believe it's called.
So this ontop of not getting the support group I dont know what else to do I asked for a mandatory reconsideration and after 8weeks said no change.
I really cant handle much more it's too long everything going on over 8 months.
I ask for appeal tribunal but I really need some support or advocate to help me deal with all this, I dont know where to go for help.
Was going to ring mind crisis team but dont know what to say?
I cant do it I feel worthless got no fight in me they are driving me mad, I swear they are doing it on purpose.
Where can I get a support worker to help me please?