Reflections from Mental Health Awareness Week. How are you doing?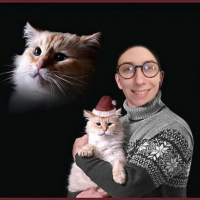 This past week has been Mental Health Awareness Week. I think it's important to take time sometimes to check-in with where your mental health is at. I've listed a couple of things to think about below. Feel free to think about these quietly to yourself, talk them through with a loved one, or of course comment here on the community. Please also feel free to add your own reflections, thoughts, and prompts. 
If you're struggling with your mental health, please don't hesitate to reach out to the community for some help and support. We're all here for you
How are you doing?
A simple question I often find difficult to answer. It's easy to brush the question off and say that you're 'fine', or 'things could be worse!', but it's really important that you take the time out every so often to be honest with yourself about how you're really feeling. Perhaps you're doing better than you've given yourself credit for, or maybe you'll noticed that things are a little worse that you'd realised.
What are you grateful for?
We all love a good moan, but it can be a good mood lifter to consider what you're grateful for at the moment. It doesn't have to be anything big, just something that you're thankful for. It could be a pet, loved one, activity you enjoy, having somewhere safe to live- anything!
What do you like about yourself?
If, like me, you find it almost unbearably cringey to say nice things about yourself, that's a sign you should practise! I'll take a deep breath and get us started: I like that I can have a good sense of humour about things.
What's something you'd like to work on?
It can be useful to recognise the things about yourself that you need to work on too. I know that I could be better at making an effort to see my friends, as I usually let them organise meet-ups. I know that seeing my friends improves my mental health, so it's important to me that I start to work on this. You're always going to be a work in progress, and no one is perfect. 
How are you feeling about the future?
The future can always feel a bit daunting, but many people are feeling especially anxious at the moment as things are starting to change, and everything is still so uncertain. How are you feeling about the future?
How do you tend to cope when things get difficult?
There will always be times in life where we have to overcome challenges and difficulties. What are your usual coping mechanisms? How difficult do you find it overcoming or living with these challenges? 
Comments
Brightness
Categories
12K

Talk about your situation

21.1K

Talk about money

4K

Talk about your impairment