Disabled Students' Allowances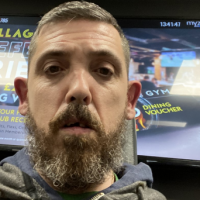 On your way to university? If you have a disability, you could get extra support towards some of the extra costs with Disabled Students' Allowances.

Who is Eligible for DSA 
Full-time and part-time undergraduate students can apply if: 
·         you are studying an eligible full-time undergraduate course (including a distance learning course) and you are personally eligible for maintenance support for that course; or 
·         you are studying an eligible part-time undergraduate course (including a distance learning course) and are personally eligible for part-time support. 
·         PCGE courses attract support, including DSAs, as if they were undergraduate rather than postgraduate courses. 
You are not eligible for a DSA if: 
·         you are an EU student and are eligible only for support with your fees 
·         you are an International student 
·         you are a sandwich course student on your full-year paid placement 
Postgraduate students are eligible to apply if they study a recognised taught or research postgraduate course. All postgraduate courses should last for at least one year and lead to a master's degree, doctorate, postgraduate diploma or certificate, for which the entry requirement is at least a first degree or equivalent. 
Some postgraduate students won't qualify for a DSA. If you are receiving a bursary or award from a research council such as the AHRC, the NHS or the GSCC, you should contact the provider of your bursary or award for advice on any extra support you may be entitled to because of your disability. 
If you go on to postgraduate study after completing an undergraduate degree, any amount you received through the DSA for specialist equipment as an undergraduate is considered. 
Eligibility for a DSA is not affected by an age limit and, if you are aged 60 or over, you may be eligible even if you are not eligible for a student maintenance loan. 
You can check your eligibility by using this Eligibility Checker 
What Evidence Do I Need to Provide? 
If you have a disability, mental health difficulty or other condition which affects your study, you will need to provide supporting evidence, such as a letter from your doctor or specialist. If you have more than one medical or other condition, then you should provide evidence for all of them. 
If you have a specific learning difficulty (dyslexia, dyspraxia, dyscalculia and AD(H)D), Student Finance England will require a full diagnostic assessment which has been carried out since you were 16. They may ask for an update of a previous assessment to see what the likely effect of your specific learning difficulty will be on the skills you need for higher education. 
Student Finance England or the NHS will not meet the cost of diagnosing your disability or specific learning difficulty. If you need help with such a cost, you can apply to the Access to Learning Fund once you have registered at the University.  
How Do I Apply for DSA? 
You need to apply through your funding body and medical students can apply through your NHS BOSS account. Below are links to the DSA pages for the various funding bodies: 
·         Student Finance Northern Ireland  
What Happens Next? 
When the DSA awarding body has sent you confirmation that you are eligible for DSAs, you will have a Study Needs Assessment to identify what your additional requirements are and how they can be met. That Assessment of Needs is carried out at regional Assessment Centres. 
Based on the Assessment of Needs, DSA will write to you to let you know of any support and services they will fund you for, a DSA2 or Entitlement letter. This letter will also detail the suppliers of equipment and you must contact them to arrange delivery. 
Are you a disabled student? Have you received DSAs? How did you find the application process? Tell us below!
ScopeSpecialist Information Officer and Cerebral Palsy Programme Lead

Want to tell us about your experience in the community?
Talk to our
chatbot
and let us know.
Comments
Brightness
Categories
12K

Talk about your situation

21.2K

Talk about money

4K

Talk about your impairment