6 Month Old Hands In Fists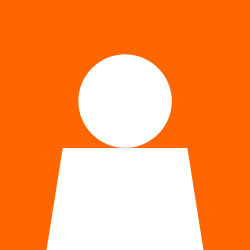 Guest
Member
Posts: 1,968
I have a six month old who seems to be doing fine with the exception that her hands are fisted half of the time and sometimes her thumbs are in her palm. When her hands aren't fisted, she uses them equally with no problem. Although I've noticed when she's picking up something, she never wraps her thumb around the object she's holding, her thumb has the same posture as when it's tucked into her fist.

In addition to her hands, my infant always likes to stand with her legs lock with no bending at the knees for as long as I can remember. Sometimes I also catch my baby only kicking one leg while the other leg is straight out stiff.

A little background.

My wife had an uncomplicated pregnancy, although she did go in three times because she had stopped feeling the baby. Everything checked out fine each time she went to the doctor.

The delivery was normal, as it was a planned c-section. My baby was born 2.5 weeks early before the due date due to my wife having consistent and very painful contractions. Baby was fine, other than being jaundice.

My baby has always felt really strong, but not necessarily stiff. One of first things to notes is that our baby rolled over from stomach to back at 6 weeks which is really early and can be an indication of being overly stiff. In addition, my baby always preferred to be standing.

In addition, my baby saw a developmental specialist at 2.5 months due to her not being able to lift her head at all while on her stomach, although she had no head lag when being lifted off of a flat surface. The doctor gave her a long physical examination of the entire body and said that our baby probably doesn't like being on her stomach, and that was probably true as our baby was able to lift her head for hours on end at 4 months.

I'm concerned about her hands being in fists alot of the time, because it's looks really odd like and doesn't look normal. She's meeting all other milestones: has two words, has been eating solids for a month, uses both hands equally, is able to sit up on her own for 15 minutes at a time, seems like she is trying to crawl. Weight, height and head measurements are all normal as well.

Does this sound like CP, or a problem specific to the hands?

Thank you, worried dad.




Comments
Brightness
Categories
12K

Talk about your situation

21.2K

Talk about money

4K

Talk about your impairment