Home
›
Scope's online community
Disability aids, equipment and technology
Stairlifts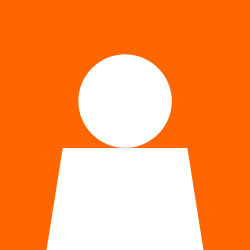 Guest
Member
Posts: 1,968
Hi,
I'm new to the forum and am seeking advice re stairlifts for my 2 year old son, George. He has severe cerebral palsy (spastic quadraplegia, although having said that his tone is quite mixed, sometimes very stiff, sometimes very floppy). Although still very tiny for his age (11.5 kilos) he is getting to be quite a weight to lift, not helped by varied muscle tone and a tendency to throw himself back. I am now 8 months pregnant with my second, going in to have a C section middle of April, so carrying George will be problematic for some time (strong husband and carers on hand at certain times of day, but majority of time just me).

Georges bedroom is upstairs as we just do not have the space downstairs (only option being our conservatory, but very cold in winter and like a sauna in the summer). Our OT suggested a stairlift last year when I told her I was pregnant. We were referred to a social services OT who visited with a rep from a stairlift company to assess George and house etc, this was back in November. Both agreed he would be suitable, we visited their show room, tested George on their stairlift and were told it could be adapted to his needs. It has to be said George wasn't too sure at first, but we are used to this when we try him in any new bit of equipment.

Stairlift was fitted at beginning of January by a 12 year old (slight exaggeration, but a very junior 'engineer' from company) but contained no special adaptions or methods of support we had been initially told about. 12 year old was surprised to see size of George as if expecting bigger child. I got on to the company staight away who told me they had ordered a special harness for George, after 4 long weeks and many phone calls it eventually arrived. Manager of company told me he would deliver and fit it himself, but instead sent another 12 year old. Harness unsuitable, takes 2 people to secure George as he becomes an ironing board once he realises what we are trying to do. It has velcro fastenings but once George arches his back you can hear the velcro opening, not disimilar to a scene from the increbible hulk! Another harness is now on order (a crelling harness) but pictures of this don't fill me with hope. The seat is still too big, the head support is inadequate (he has very poor head control), the space between the seat and the arms is too big...it's just very unsafe and has remained unused since January. As for the OT from social Services, well she has been totally useless, and I found out yesterday has no experience of children, she works for the adult team but was assigned to George in order to reduce the waiting list! I am furious and have told her if the seat can not be made suitable by the end of the week I want it taken away. I also said if it is taken away I want a new carpet fitted as it had to be drilled through to fit the lift, her response was 'oh don't worry, there's plenty of money in the budget for new carpet'!!! She can not see the urgency of the situation and can not understand that this unused stairlift is such a hazard on our stairs, it is not a small bit of kit and I'm worried one of us is going to fall over it.

So I am making a complaint with the help of our normal OT, but this does not solve the problem of getting George up and down the stairs.

Does anyone know of a company who make stairlifts for small children, with a bucket shaped seat like a car seat? Or perhaps a lift that I could sit on with George on my lap? We realise this would only be a short term solution, we hope to move house in a year or 2 and obviously he'll then have a bedroom on the ground floor.George sits in a 'whale' chair during the day (specially adapted high chair) and also still uses a tumble form chair for chilling out moments.

Any ideas or advice would be gratefully received as time is running out! Thank you, sarah.