My Journey So Far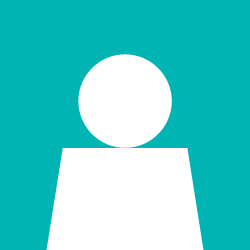 Hi I am new 2 this site & think this site & forum is absoultely brilliant for support & advice & I would like 2 share my sons journey so far, so here it goes
My son Luke was born 10 weeks early, had a severe bleed & had 2 b resuitated & kept on oxygen 4 most of his 7 week stay in Special Care.
We knew there was problems but I guess it was just a case of thinking (& hoping he was just behind in his development!!).
At 15 months he was admitted 2 hospital 4 a couple of days, which turned out 2 b a stay of 3 weeks!, to be then told at 15 months, he had CP which really knocked me off my feet.
Since then he has had an operation 4 a Gastrotomy 2 feed him, which has benifited greatly & he is now piling on the weight, & another operation 2 stop him from refluxing, also another great benifit.
It has now been 4 months since the operation, he is now 19 nearly 20 months old & all he still seems 2 b doing is laying on his back flapping his arms & legs about.
Went 2 the Physico 2day 2 b told she doesn't think he will walk without some kind of aid. Which kind of upset me AGAIN!! But was cheered up my having a proffesional photoshoot 4 Luke & his cousin which was absolutely fantastic
The top of bottom of it is we are still coming 2 terms with it all & looking @ the posts on here it is normal 2 have DARK days which is comforting, as it seems I was the only 1 & I felt awful 4 just admitting 2 my family let alone any1 else. But slowly we are accepting everything that is thrown @ us, but still have DARK days, usually when we have had an appointment of some kind.
Sorry 2 go on but its just nice 2 b able 2 tell Luke's story 4 once with others who actually understand what we are going through & I have found several posts very comforting & reassuring so thanku 2 SCOPE who do a fantastic job
Vikki, Dave & Luke x
Comments
Brightness
Categories
11.5K

Talk about your situation

19.5K

Talk about money

3.6K

Talk about your impairment