Winterbourne View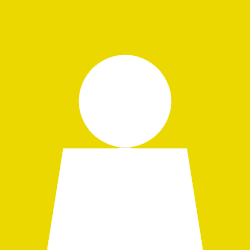 I have MS..., I also have a daughter with GDD who is totally dependent. There is a possibility that my daughter too might end up in a home at some stage, a 'home' like Winterbourne View (WV) in Bristol, although we will try our hardest to keep her At Home, especially now not less than 8 (?) ex 'carers' have today been seriously punished for their crimes, which is the utter disgusting way they 'treated' their needy clients at WV (see internet), with lenghty prison sentences.

I used to work, as a carer, at a college for disabled students nearby. I was forced out after only 6 months because of........ because of having MS. One disciplinary hearing after the other, because I was accused of negligence towards a student (who I liked a lot!!!!!, but unfortunately, he could not speak up).
I appeared to have forgotten a strap on that student which was blown out of proportion.
Till today I am convinced that they realised that I was more of a risk than anticipated (I informed them about my MS during the interview), and waited for the right moment to 'rehabilitate' themselves...

Yes, I did have problems because of my condition, physically and mentally (esp memory and concentration wise..... fatigue!), but I very much liked the contact with the students.
Still, they gave me a 'second chance' (according the rules I'm sure) as a 'bar person' and other jobs whereby 'speed' was essential.....
What a shame that speed is not one of the best assets of MS, and I should not have dropped that plate... (I blame the righteous look of the bar supervisor that made me feel very unsettled...).

....to (finally) come to the point that I am trying to make..... Disabled workers, as part of a team!, are important when dealing with disabled clients, students etc. They more genuinely understand the needs of the people they need to assist, and are therefore a valuable asset to any organisation whereby care is involved!
Perhaps, at first view, not the most practical of choices, but I cannot imagine that the situation at WV would have gone out of hand as much as it did if eg a parent of a disabled child would have been a member of the work force!! (or better more than one).

To avoid 'problems' as at WV, do you not think that it might prove very useful to make it obligationary (as much as I dislike the word!) to have at least 1 or 2 (or more) officially disabled members (depending on the 'size' of the company/ institution), in the work force as they are 'able', as workers, to fill the gap between 'patient' and carer!

What's your opinion?
Comments
Brightness
Categories
12.1K

Talk about your situation

21.7K

Talk about money

4.1K

Talk about your impairment