Home
›
Scope's online community
PIP, DLA and AA
3 yr old with CP and DLA - Need Advice for Tribunal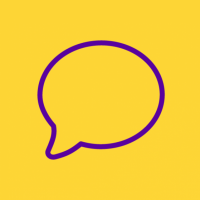 staceye83
Member
Posts: 3
Listener
Hi all my daughter age 3 now, has been diagnosed with Spastic Cerebral palsy depliga affected from the waist down. At the age of 2 we were told to apply for DLA by her specialists and it got refused due to her age.
We applied again at age 3 and got the same decision but this time we appealed..... it still got refused on  the grounds her needs are not different to a normal 3 yr old????
We are now set to go to a tribunal and im looking for some advice please as im pooping myself.
Faith (my daughter) is a surving twin born at 28 week weighting a tiny 3lb, she sat up just after her 1st birthday, crawled at 18 months and took her 1st steps at 2 and a half. She is currently wearing (off the shelf) leg braces but is due to go in to hospital next week for casts on her legs to have some made for her and her needs. 
We attend countless appointments 45mins away at our local hospital and have to go though tears and tantrums as she in so much pain with her muscles. Sleeping is an issue as she relaxes her body tightens up causing her discomfort. Im not sure what normal 3 yr old goes through this but im scared and dont know what to say we have suporting evidence from all 5 of her specialists drs. Has anyone been in this situation, what happens there?