Home
›
Scope's online community
Universal Credit
My area is now covered by Universal Credit but i am on PIP and it states i cannot have UC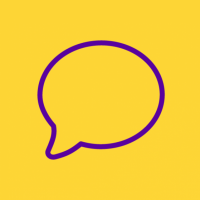 Natalie29190
Member
Posts: 24
Listener
Hi all,

I am new.

I have been in receipt of Daily Living PIP standard amount since December 2016, i signed off JSA in January 2017

I am 27 and a dwarf and struggle daily, I was working between January 2017 until June, I got the job via Work programme (Shaw trust) with the job centre.

The job was bad and couldn't do it, it was in a shop lifting heavy stock and stocking shelves to which i couldn't reach most the shelves and the standing up all day i couldn't do so i left in June.

I know that i left my job so i will not be able to go back onto JSA straight away, i was told by friends i would need to wait 6 months.

December this year i will be able to apply for JSA again but i have looked online and my area is now taken over by Universal Credits, I filled in to apply online and when it ask if i get DLA or PIP i selected yes it automatically stated i cannot get UC because of that.

Please can someone help me in what i can do next. I live at home with parents and only have £50 to my name now. 

Thank you.