Home
›
Scope's online community
PIP, DLA and AA
A MASSIVE THANK YOU TO ALL THE PEOPLE WHO CONTACTED THEIR MPS ABOUT ATOS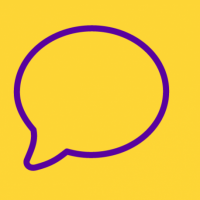 crantockgirl3407
Member
Posts: 17
Connected
Hello you wonderful people,

I hope everyone is well. I would like to thank all the courageous people who contacted their MPS about Capita, Maximus, and Independent Assessment Services in regard to the substandard and unfair medical reports produced by them for ESA and PIP assessments. We all are aware  that these 3 companies were audited earlier this year, and the recent national audit office report on value for money from PIP and ESA medical assessments said that only 13% of assessments met the required quality standards. So in effect 6 out of 7 of the medicals they do are totally inadequate.

These 3 companies have been absolutely heartless and have inflicted so much harm and misery to disabled people with their unfair and ruthless assessors. Some of their assessors are compassionate and fair, but the majority of them are the opposite as many sick and disabled people can attest to this. Too many disabled people have been losing their benefit on the basis of poorly carried out assessments and medical evidence being ignored that is provided by claimants' GPs & Consultants.

An enquiry took place today in which these outsourcing companies were asked by MPS lots of questions regarding the quality of medical assessment reports, and they all admit that there are failings on quality reports and that it is unacceptable.

This is great news for us, because it proves all along that we were telling the truth about our assessments being substandard and unfair and the fact that these assessors do not listen to what we tell them in these interviews. I don't know where we go from here, but I would like to sincerely thank each and everyone of you who have contacted their respective MPS about this serious matter, and to also encourage you all to keep up the good work and never surrender to these bullies. The more we get our MPS involved in issues like this, the better it is for us all, and hopefully we can put an end to this relentless persecution and harassment of vulnerable and disabled people.  Well done to you all, and many thanks for reading this long post.