Home
›
Scope's online community
PIP, DLA and AA
I got the brown letter.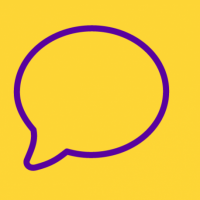 sandyp196
Member
Posts: 129
Pioneering
Good and bad news. I was awarded pip. The assessor awarded me points that wouod qualify me for Enhanced DL & High RM but the dwp Decisin Maker states in the letter that she reduced the points nd took away the mobility side. I am presently on EDL and LRM. 
I am a bit dissapointed and confused. But I'm relieved to be awarded the EDL as at least it won't trigger any issues with the esa and I'm assuming my esa will now remain the same level too. AM I correct in thinking that? 
I'm not sure if I will appeal as I'm scared to risk the award and iv only lost abut £60 a month. I know we should all appeal so the dwp stop doing this but when it's your own sitiation and quality of life at stake it's hard to make a stand and risk it. 
It's so wrong that to appeal one aspect of the award you have to risk the entire award.  How can they even get away with that?