Home
›
Scope's online community
PIP, DLA and AA
Nurse was in my opinion discriminatory and lied on my PIP assessment report. I don't know what to do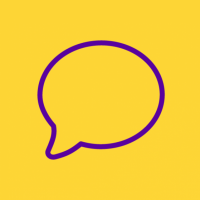 crocodillie
Member
Posts: 14
Connected
Hi I've been reading this forum for a while but never posted. Until now. 
I received my PIP assessment report today and I am absolutely furious by what I read!
The nurse lied on the majority of it, it was a home visit and I had a witness here the whole time. I was vomiting into a bucket as she spoke to me but apparently, I didn't appear sick. Also notes in her observations that I was of "slightly larger build" which she referred to several times to justify why I couldn't possibly suffer from severe vomiting and and why I clearly had no problem taking nutrition. 
I am absolutely disgusted by this. I suffer from gastropereisis and severe IBS, and I am of reduced mobility, using a wheelchair. I don't see how me being a size 14 should come into play, ya know? 
I haven't received my benefit decision yet but is there anything I can do that will actually work to get this discrimination dealt with? It's really upset me. I have a complex mental health history and have suffered from eating disorders before and yeah... I just don't even know. I wish this was the only thing she lied on or that was wrong with the report but it was literally all lies.