Home
›
Scope's online community
PIP, DLA and AA
Should I claim for PIP?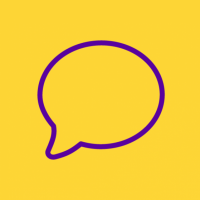 yogi
Member
Posts: 1
Listener
I am now 50 and have had epilepsy since the age of 14 . I do hold down a job but have had to reassess my role in last three years due to losing my driving licence following fits . 

I have have grand male seizures with no warning . I obviously loose consciousness , fall wherever I am , convulse , bite my tongue and suffer urinary incontinence . 

I have have never considered PIP but feel I should perhaps. 

Fotunately my my epilepsy is very well controlled but that is not to say I do not mitigate risks by the following actions due to the unexpected nature of the fits and I have to be aware that they can happen at any point with no warning . 
 
I travel to work accompanied and all my colleagues are informed of my condition. 
Cook and prepare food under supervision . 
Obviously have a bath with the door open and only when someone is in the house . 
Require help following a fit as require changing and not really functioning mentally until after a very long sleep . 
Had memory issues following last fit . 
Uusually go out supervised if possible . 
Always travel with friends /  companions . 

It is only because I am so used to living having to risk assess every area of my life that I think nothing of it . I have had a quick look at the Internet and it appears PIP is difficult to get for epileptic conditions . I am very very aware that my predominant triggers are stress and reduced sleep . I do not want to make myself more susceptible to a fit due to stress of fighting a hopeless battle so I was seeking advice from others.