Home
›
Scope's online community
What benefits am I entitled to?
Asking for help from people who probably know way more than me about this stuff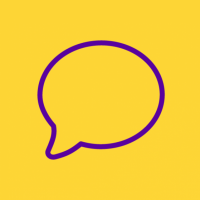 AdamE
Member
Posts: 5
Listener
Hi I'm Adam, I'm 22 and I have multiple disabilities including Asperger's and the rest I won't bother going into. I want to leave home because I hate it here and I want my own space, I'm capable of living on my own with time. My mom currently gets PIP Enhanced for daily living and mobility for me, when I move out she tells me (bare in mind I have no idea if this is 100% accurate) that I will receive my PIP which comes to £581 per month and ESA which she tells me is about £500 per month. She says those are only 2 payments I can get. 

I looked up ESA online and from what I can tell ESA isn't £500 a month it's not even half that, if that's the case then I won't have a prayer of living on my own I'd have to stay here I wouldn't have enough would I? I'm trying to work out how much everything will cost with the £81 a month assisted rent thing that I think I get and how much gas electric..... all that will cost to see if I can afford it. I'm just asking for help because I don't know anything about this stuff and I think there are things my mom might be mistaken on. I want to know what ESA I'm entitled to and if there are any other payments I can get or claim to help me.

P.S I'm Autistic as I said so I'm god awful at communicating sorry if I wrote this terribly.