Home
›
Scope's online community
Employment and careers
Access to Work discrimination by design?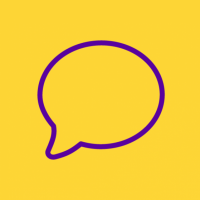 RachelSB
Member
Posts: 34
Connected
Hey I have applied for access to Work and been referred to Remploy.
Due to my anxiety and paranoia I find making bonds with people slow.
I also need clear outlines of what to expect in situations.
I am awaiting autism diagnosis and need clear direct communication, direct answers to questions.

i am finding Remploy awful to deal with, they are making me unwell.
i want to know what services they offer, what the contact time is and what qualifications people have to deliver the services.  Each time I ask these questions they are evasive and vague.

So far I have been able to establish the example that they offer "emotional support" for ten minutes a fortnight via phone call, and have a Mental Health First Aid certificate.  Samaritans are better trained as a comparison, and will talk to you for an hour.
This is clearly not suitable?  Physically disabled folk get assessed by a trained registered occupational health advisor, widgets to assist and maybe a PA?  I get someone who's been on a two day course for ten minutes a fortnight?  I will not be able to talk to this person about anything emotional as I will not have time to form a bond due to my disability.
Did you know physically disabled people get 3 years support through access to Work but mental health only nine months?

what is going on here in terms of discrimination?