Home
›
Scope's online community
PIP, DLA and AA
Raging. Zero points for everything. Assessor flat out lied.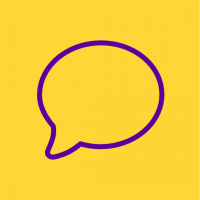 PIPQuestions
Member
Posts: 32
Connected
I got my award letter today after applying for PIP. 0 points for absoltely everything which is a flat out lie.
"You said you have difficulties preparing food, communicating verbally and engaging with other people face to face. You reported no physical restrictions and these were not observed at the assessment"
Maybe because my problems are mental???
"You also had adequate eye contact and were able to establish a rapport"
What an absolute lie!!!!!! I never once looked my assessor in the face (social anxiety makes this hard), I did look up at him when he was typing on the computer but as soon as he turned around I instinctively look away. To say I established a rapport (communicating well?) is another flat out lie, half my answers were one word answers or dunno because I don't know and I Struggle with communicating my problems (social anxiety is a ****)
"I decided you can prepare and cook a simple meal for one person unaided"
I can't cook though ??
"express and understand verbal information unaided and engage with other people unaided"
Strange because I had to call upon my mum to answer some questions because I struggle massively with communicating, which the assessor didn't even entertain and just moved on!
"You reported you can follow directions and know your local area and bus routes" Yes, I can, but because of my anxiety I cannot go out alone so while I am capable of knowing where to go, I don't go out on my own so I always need someone with me.
"You did not appear anxious, agitated or tense at the assessment, no signs of trembling and increased sweating was not apparent"
Speak for yourself.. Idiot!!!!!!! I was constantly heavy breathing and even my mum said to me I looked terrified
"You are also under no current specialist mental health input or care"
Because anti depressants are worthless and do nothing so they have nothing they can do for me?? I'm not taking medication for the sake of it when they do nothing and only cause side effects. Due to my anxiety I also can't go to therapy.....
"I decided you can plan and follow the route of a journey unaided. This is consistent with your medical history."
I posted this question here a few days ago.. Everyone said I should be awarded 12 points as I cannot go out on my own due to severe anxiety. Consistent with my medical history??? IF you actually read it you would see I have never been able to work and have been struggling with this for many years, and my medical history would also show I was under CPN's, Psychiatrists and Nurses which nothing helped so I was referred back to my GP.
I thought people saying assessors lied was an extreme situation, but I See this is not the case. What an absolute joke!!! I have NEVER had trouble with ESA, and during my assessments I actually walk out of them in a panic attack.
I guess I made the mistake of not sending any letters of evidence from my GP, guess I'll be doing that on Monday and appealing this ********.. Raging, not so much that I didn't get it, but more so with the fact he lied about everything.