Home
›
Scope's online community
Universal Credit
LCWRA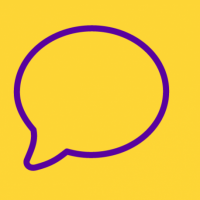 millierex
Member
Posts: 9
Listener
Please can I have some help for the questions about universal credit work capability  that I will write at the bottom of this, thank you I am very confused.
Here is my information: 
I re-applied for UC on the 11th of September after cancelling my claim due to wrong advice from jobcentre 
the job centre messed up my claim so they backdated my claim to august. 
My claim was fully submitted and backdated to the 12th Of  August 2018
My first payment was the 18th of September 2018
I started handing in fit notes as I am unable to work
7th Of November , I got a letter including forms for the limited capability for work assessment 
I sent in these forms 1/2 weeks after the 7th 
I had my work capability assessment on the 20th of December 
Today (3rd of January 2019) I got a letter saying I have a limited capability for work related activity and will be paid an extra £328 each month
The letter said that i will get another letter notifying me of any backpayment if I am due it.
My questions: 
I read about a 3 month waiting time, does this mean I have to wait another 3 months (until April) to receive my additional money.
Roughly when will I receive the extra money( my payment dates are the 18th of each month)
What is the backpayment talking about?
Thank you for any help I am finding this confusing and not understand when the waiting period is for