Home
›
Scope's online community
PIP, DLA and AA
PIP worries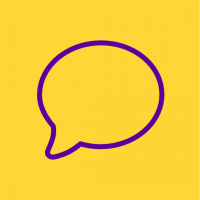 twonker
Member - under moderation
Posts: 617
Pioneering
I have been reading the questions and answers on this particular site for months and have never had the guts to join because I think that I am a complete  'twonker' with my past dealings with the DWP.

So here goes my current issue. 

Having been on DLA for many years  with a High Mobility and High Care award which was indefinite, I was forced to apply for PIP in Jan 2017. Obviously things went bad as I was only given standard care ( for 4 sets of aids) and nothing for mobility.
Being too scared to complain about the assessment and far too nervous to want to take the DWP on I let it go. They gave me a 3 year award which means that it will end sometime in 2020. Now I have heard that the DWP will want to review me after 2 years which means sometime next month.
I'm not one for asking for help or advice from anybody and certainly not face to face across a table with a complete stranger. 
This might sound stupid but I never kept a copy of the old claim form or any of the evidence I sent in and neither do I have the letters that I got from the DWP. I thought that it was what it was and expect to  have to start again when I reclaim with a complete new slate.
Is that right?
If not does it really matter that I don't have any past information and I cannot even remember what aids made the points in 2017 as I have quite a few.
I'm not wanting to rush in starting to think about the new claim as that will happen when it happens  Is there anything that I need to know about that is different with PIP now than what is was like 2 years ago. I could ask that question of the DWP but I don't want to go rocking the boat over it.
Hope someone can put my mind at rest.