Home
›
Scope's online community
PIP, DLA and AA
Assessment Notes Back with errors what next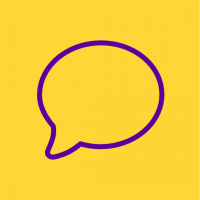 madquasimodo
Member
Posts: 130
Courageous
Had F2F PIP2 notes from DWP back today, full of errors, some serious and I don't know what to do, we had a DWP disability Analyst medical all good and correct, the notes from face to face are at odds to the doctors report, the nurse has claimed my partner could move in all directions and has list angles and range, all incorrect, I watched as noted when asked my partner could only raise her leg around 35% because she had put her back out when she fell at home, its listed in the paperwork as 70%.
According to the other results she put her hands behind her head, raised her arms and managed to perform as normal, none of which happened.

As a result of an operation she continues to suffer facial spasm which render her unable to speak, so I had to speak for her around 60% of them time, its listed as "Normal facial expression" "interaction normal" "adequate rapport" "speech content normal" "did not require prompting"
When effected the right side of her face contorts and locks the jaw and eyesight is effected during this she has no control until it stops.

I am concerned as this gives a totally different picture, I am wondering how can an inaccurate nurses assessment over rule the DWP own specialist? I am wondering if we should seek another doctors report, but I expect it would need to be DWP approved.

While explaining why she was like this is was clear the nurse had no clue about the problems, looking at the descriptors and marks it looks like someone else.