Home
›
Scope's online community
What benefits am I entitled to?
GP's records and Industrial Injuries disablement benefit records.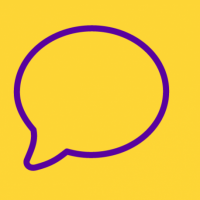 Peter12345
Member
Posts: 45
Courageous
Hello to anyone reading this and big thanks and healing  hugs in advance to anyone able to help.


Some 25 yrs ago I suffered an Industrial Injury at work.  As a result I haven't been able to work since.  
Within the first year of my injury I was diagnosed with Ankolosing Spondylitis. As result the Industrial Injuries Benefit I received was stopped as I was told it was hereditary and thus I'd of become progressively more poorly anyway..
Anyway,.... Wouldn't you know... After a recent MRI scan I have been informed that I haven't got Ankolosing Spondylitis and In fact never had it in the first place. 🤔. 
I am in the process of filling in a new Industrial Injuries disablement benefit form. 
I have phoned the The DWP and they've said it's unlikely any of the information of my original Industrial injuries disablement benefit will be on file as such along time ago ( 25 yrs since I claimed ). 
I am just hoping I my GP has records of me going it in the doctors ( circa 1994 ) and thus getting evidence to support my claim that way.. 
Does anyone know if the supporting letters that GP's write out for you are copied and kept in your notes ?.