Home
›
Scope's online community
PIP, DLA and AA
Questions about PIP mandatory reconsideration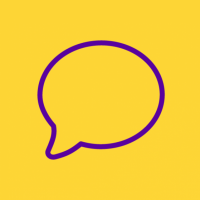 kano7481
Member
Posts: 33
Connected
Hi again ,
My sister want to request a mandatory reconsideration for pip decision , and have some questions if you could help please :
- We have to call them first and ask for MR by phone then send the letter or just write the request letter and send it to them without calling ?
- we still need to fill the online form and download it and send it with the letter , or we can just send the letter without the form ?
- I will write the request letter for her and being the person who help and take care of her everyday I will write another letter to explain her difficulties and help she needs , would this letter be considered as an evidence ?
- We have sent a GP letter with the original claim , and after reading their reasons for the decison my sister GP has written an updated letter with more details of her difficulties and needs , is this letter will be accepted as a new evidence ?

I just want to add that after reading the assecor report I realise that the assesor has ignored what my sister said and answered about her illness and makes her dicisions and give reasons based on what she is observing at that time , assumptions , and physical tests my sister never been asked to do during the assessment !!! Like she looks average weight so she is able to eat , she studied english so she can read , she is dressing ok so she can dress , she answered my questions so she can mix with people communicate make budgeting decisons, ignoring all explainations about the help she gets to be able to eat or dress or wash and if she looks ok that is because someone else helped or done it for her, and suffering from epilepsy means that most help is needed after seizures during recovery as she lose her abilities most of the day in addition of supervision all time because of daily unwarned seizures,

Thank you and sorry for the long post.