Home
›
Scope's online community
PIP, DLA and AA
PIP FOR LONGER TIME LETTER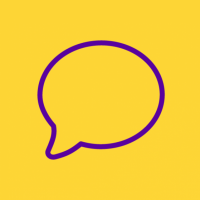 Tina56
Member
Posts: 13
Listener
Hi all
I am only asking this now because I have not been on this forum until recently this actually happened back in June.
Has anybody received a letter from the DWP to say they have looked at your award to see you are getting the right amount of PIP?
I was expecting a review form in June as my PIP was awarded till 2020 and it said that it would be reviewed June 2019.  I know it is now more likely 6 months before it runs out now,
Anyway instead of a review form I got a letter saying they had looked at my PIP award and decided that my needs had not changed and are continuing, it says.  
I have decided to award you PIP for a longer time.   Your rate of PIP has not changed.  I have made my decision using the information we hold about your disability .  This information is the best available and enough to decide how much help you need without a face to face consultation so I have decided to award you PIP for a longer time, we will aslo contact you while you are getting PIP to see if your needs have changed this will be after 14th June 2019.
They sent me another statement of entitlement from the 31st may 2019 but the finish date is the same as it always was which is the 14th June 2020.
I am very confused by this as the finish date for my PIP was always 14th June 2020, but they say they have given me it for a longer time but will still look at it again after June 14th 2019.
Has anybody else  had one of these letters and if so what happened next ?
If anybody can explain this to me I would appreciate it.