Home
›
Scope's online community
PIP, DLA and AA
PIP - Change of Circumstances help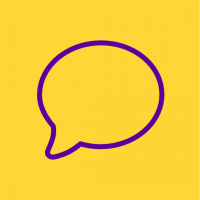 js2119
Member
Posts: 4
Listener
Hi all,
I was wondering if someone is able to help me.
Yesterday I wrote to the DWP confirming a chagge of circumstances as help I need with 3 activities has now increased so have written why it has got worse with those activities and the help I need along with a supporting letter from my mum who is more or less my carer and does alot of caring duties for me so knows how it affects me day to day and when we did the original claim form back in june 2017 she did the same type of letter. My therapist has also given a letter confirming the support and how in her view the conditons affect me. 

A bit of background, my PIP claim went through assessment, MR, appeal and won standard rate daily living until June next year.
I have Panic disorder, anxiety, depression, panic attacks, agorophobia, social and generalised anxiety, seasonal affective disorder, S.H. thoughts and things like that all recorded and evidenced on my original claim form.
I was therefore wondering what the enxt steps are bearing in mind one of the changes is I cant deal with friends, fmaily or health professionals face to face or make eye contact so only deal with my GP on their online system and my thereapist by im so will hopefully be ok but just want to know if anyone has experienced something similar and what to expect next?
I hope to hear some replies soon
Jake