Home
›
Scope's online community
PIP, DLA and AA
Son moving DLA to PIP, no face to face?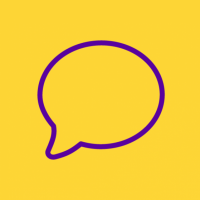 awalla00
Member
Posts: 9
Listener
Hello,
My son is 16 and moving from DLA to PIP. I am his appointee. When I did his form sent in all the hospital letters, doctors letter we have etc, also things like plans from school, and wrote and attached a fairly long explanation for each question as to why I answered the way I did.
I recently had a call from someone who said they were "calling on behalf of the DWP" (so I thought ATOS or similar?) who then asked some questions. At the end of the conversation they said thank you for my time and they had enough info to process it that day and I'd hear from the DWP in 4-6 weeks.
Has anyone else had this experience and did it turn out ok? I had been very worried about taking my son to a face to face assessment as he struggles with communication and socially and emotionally anyway -  so that is a big relief if we don't have to go to that but I'm also worried I might not have done well getting across how much help he needs on the phone. They seemed to ask some of the same kinds of things I'd already talked about on the form. While I'm sure I was consistent (as I just talked about how life is for him on both) I don't think I was able to be as thorough on the phone just speaking without a lot of preparation.

Has anyone else unexpectedly had a phone call instead of being invited for an assessment? Any experience anyone has had with a similar situation would be great to hear about! I'm just worrying now until we get a letter I guess.

many thanks!