Home
›
Scope's online community
PIP, DLA and AA
Anyone understand this?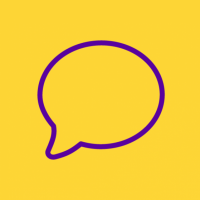 Penn
Member
Posts: 3
Listener
I have been receiving DLA for many many years now. I normally receive it on a Tuesday every four weeks. However, just recently, like everybody else I've had to fill in a form in order for my DLA that we transferred over to PIP. Everything was straightforward, I received a letter informing me that I was still entitled to my benefits and it stated what I would be getting which was exactly the same as DLA.


Now, this is where I'm confused. I should have received a payment of £595.40 on November 26. However,  £467 came through on November 19. It was exactly 3 weeks worth of money. The letter stated that I would receive a further payment on December 11, this would be a similar amount, again three weeks worth of money. These two payments were the last of 2019 and I'm £276 down on what I should have received. I phoned up DWP as he tried to explain the situation but to be honest, he made just as much sense as what was written in the letter. I'm going to be receiving my next PIP payments on January 9. I've calculated the payments all the way through to next December and if the January 9 payment is £595.40 then I'm going to be £276 out of pocket. I don't know why they have done this.
Does anybody else have an understanding of how this works?