Home
›
Scope's online community
Employment and Support Allowance (ESA)
Confusing Letter, I'm on ESA WRAG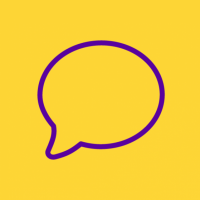 kenny1967
Member
Posts: 16
Connected
Hi,
I am presently on ESA WRAG. I have been for the past 4 years.  On 13th January I had my home WCA reassessment due to my mental health issues - anxiety/depression/Agoraphobia due to personal  sexual identity issues. The assessment was fine with my sister being present & assessment being recorded. The assessor was very pleasant & showed great empathy with my situation & it lasted around 25 mins.
I mention the WCA home assessment because I really don't know if it is related to a letter I received this morning or not.
The letter is just a one page (nothing on reverse) with "To help you back to work you have an interview" in bold at the top & arranged for Friday next week at my local JobCentre.  It seems a very generic letter with the managers name at end. 
But I'm very confused as it reads as though I'm on jobseeker's allowance - indicating they will look over my jobseeker's agreement & talk to me about training, jobs & other ways to help me back to work.

I do have Work focused interviews but these are always done over the phone with the same disabilities JobCentre advisor usually every 6mths  Altho I am due for another telephone work focused interview this letter is totally different? It's not highlighting it's a telephone interview nor is it from my usual disability advisor. It's worded as if I'm on receipt of jobseekers allowance (ie - it mentions  if this is your usual signing on day etc??)
Although my home WCA assessment was only a couple of days ago it's extremely odd or just coincidental timing. I'm going to ring my disability advisor on Monday as I'm so confused.
I'm also extremely stressed & anxious now - could a negative decision from my WCA trigger this?? A WCA that only only took place s couple of days ago?? (Incidentally after waiting 2 yrs in the first place for my home WCA) 
Although I'll be calling my disability JobCentre coach on Monday - is this something I should be concerned about?   Sorry for long post. My thanks in advance.