Home
›
Scope's online community
PIP, DLA and AA
Help Needed With The New Pip Review Form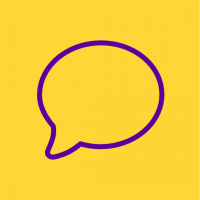 crantockgirl3407
Member
Posts: 17
Connected
Hello everyone,
I hope you all are in very good health and general well-being. I would like some tips, and or ideas , and suggestions on appropriate wording and or sample sentences to use when filling in the new revised PIP review form which is different from the former one that was more straightforward than this current one as there were 3 tick boxes in the former which were as follows: "Easier, Harder, and No Change."
I was awarded PIP in 2017 for 3 years and I received the enhanced rates for both the daily living & mobility components. A review form was posted to me recently and I received it 3 days ago and discovered that the tick boxes were removed completely, and the small boxes in this form are barely adequate to describe problems and or issues with the different PIP descriptors.
To start a sentence which would explain or describe succinctly that nothing has change since I received my award in 2017 in the descriptors I scored points in, is the difficult task which I am facing. I am very worried, and my stress levels and anxiety have gone through the roof. I have been in a very bad way for two days now, and as it is, I suffer from very severe anxiety, PTSD, and Bipolar affective disorder.
@poppy123456
and
@thespiceman
or any other members of this very nice and compassionate scope online community, if you have any suggestions and or tips regarding short sample sentences to use or how to start explaining  " A No Change" situation, I would be so grateful to hear your kind tips and or suggestions.
Unfortunately in the area I live, there are no advice agencies that can help with welfare benefits matters and my local cab is struggling a lot with funding and do not offer form filling services and assistance.
Thank you very much in advance to all you amazing members of this scope online community and have a wonderful day!