Home
›
Scope's online community
Universal Credit
Hello. Awaiting decision for WCA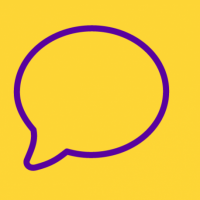 Adventium
Member
Posts: 31
Connected
Hello. I'm entirely new here. So, a little about me. I'm male, 36 years old.
I'm ill, I consider myself ill. Pretty much a shadow of what I used to be. 
I have gallstones that they are reluctant to operate on, considering unknown health issues.
I have chronic diahrrea, causing...'Accidents' sometimes a few times a week. 
Panic attacks every day, or every other day. General anxiety, and depression. 
And pain. Just, lots of physical pain. Mostly back, chest and joints, though docs can't seem to figure out what it is.
Blood tests for Rhuematoid screening tomorrow. Fun.
Tbh, finding all of this very hard to deal with.

So, last week, I attended my WCA, and it seemed to go well. The assessor seemed to be nice. And seemed to listen and take my points on board. I didn't see what he was typing of course...but seemed attentive. Overall, apart from my issues, seemed like it went well, and he seemed to ask the right questions (From what I've researched about the WCA itself). 
Lots of pain throughout the assessment, and a LOT of pain with the physical side of it. Which to normal people, would be absolute cake.
That...And panic the night before, no sleep, and panic on the way. Not to mention visiting the loo 4 times during the trip there, and 2 more during the wait. 

So, to be honest, I'm worried about the outcome. Though it seemed to go well, I definitely have no idea what he wrote, and how that would be taken on board by decision makers. So, anxiety is at a pretty severe level. I take propranolol to mitigate the physical side of this, but it doesn't help the mental componant.

I've messaged my work coach (Who also seems like he's taking care not to push me at all) about asking for the report. I expect to get a reply tomorrow, and am aware I may need to call them to get a copy.

Not sure if I have the fortitude to go through what they would require for LCW, or being found fit for work.

Just need reassurance, rather than advice.

Thankyou.