Home
›
Scope's online community
Finances and extra costs
Grant or loan for exercise equipment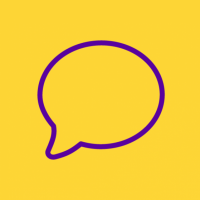 RTX1
Member
Posts: 4
Listener
Good afternoon everyone.
I have numerous diagnosed physical and mental disabilities and I am very desperate for advice or financial help please and I wondered if you can direct me to the correct place or person as 'time' is key in my situation,
I am aged 47 and 25 stone, on the lighter side of my conditions I suffer from sleep apnoea, This condition in my case has been brought on by my weight, I have tried Gyms, diets and medication prescribed by my gp also walking but none of them in my situation have worked, I have been given the go ahead for my doctor to push for a Gastric Band and he and other doctors have classed me as morbidly obese with high risk of stroke and diabetes, However I am trying to deal with my weight by damned hard work and the only way forwards for me is to buy a treadmill and use it on my home considering my mental condition explained below.
I also suffer from agoraphobia and struggle going out that also went against myself using a Gym and walking in the streets, I have paranoid thoughts and anxiety but that may be also related to my other more serious diagnosed mental condition which is called CPTSD.
CPTSD (Complex post-traumatic stress disorder) is a condition which is much more serious than the normal PTSD, I have suffered numerous life changing traumas that have made me since being 45 unable to work. Hence I am in receipt of the highest level of the PIP award but this covers bills and other equipment i used to combat my sleep apnoea and general health condition to move around the house, like special clothing (I am a 56-58 waist), footwear, and furniture to sustain my weight.
In my life I have had various "Blunt force trauma's" and mental traumas.
So as you can see I am a bit off a mess both physically and mentally, I can't do anything more for my mental health as I am on medication and have a dedicated psychologist, However for my physical health I am trying to find a way to help me find "Some" of the funds be it a grant or loan to buy a treadmill so I can at least fight this issue I have in my own home,
The problem is I am quite wide and a normal treadmill like a Reebook Z10 will Not accept/built for my weight and they are too narrow for me to fit on so the only way around is to buy a "Commercial" treadmill, Now this is where its gets expensive, So I have found several companies who sell "Reconditioned" treadmills with warranties and can deliver them.

I am not expecting full help towards buying a treadmill but anything is something and its appreciated.
IF you can in anyway help me or direct me to organisations that can help I would be most grateful to you.
Kindest Regards and stay safe.