Home
›
Scope's online community
Coffee lounge
another poem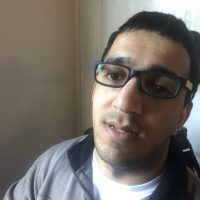 Globster
Community Co-Production Group
Posts: 735
Pioneering
Hello   Scope community 
Please find another poem I have written below 
I hope you are well and safe?
The Unexpected Surprise poem 
I was born premature
I was at death's door; doctors wanted to turn my life support machine off.
But my dad and mum fought to keep my life support machine on.
I fought with every breath and grew stronger each day
My family members prayed to god, who listened to their prayers 
I survived and I am so alive 
Which surprised the doctors 
Being born prematurely has affected my legs.
I could start feeling sorry for myself, but as I said to myself, "What is the point of doing that?" 
I have my brain and hands that still work 
I have achieved a lot of things in my life 
I still have other things I want to achieve 
Nothing is going to stop me from achieving 
I have a strong belief and confidence in my ability 
I have felt my poetry giving me strength and enabling me to put any bad times in my life behind me 
I think my poetry has given me a voice and I struggle to convey what I am sometimes failing to say through speaking 
Lockdown has allowed me to concentrate on my own poetry 
I like to write poetry throughout the day,
I am not letting being born premature obstruct my life 
I am determined to live my life to the full