Home
›
Scope's online community
PIP, DLA and AA
Hi, my name is Wisec! What on earth are pip assessments doing!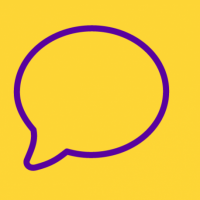 Wisec
Member
Posts: 14
Connected
It took over a year for me to get correctly assessed by court two years ago. I recently passed out on some steps and fell down them requiring patella injury operation. I was in a cast or leg braces for at least 6 month. 3 month into this I informed pip.
I then had complications due to many factors that are still ongoing now involving the cartaledge in my knee and my weight due to been inactive for so long. 
As part of my proof their was a bit from pain management saying I will use bus if I ever get stuck walking some were (think I have been able to do this once 2 year back when I was trying to get healthy).
Now the accessor never took any of my leg injuries into consideration and took my basic mobility element away when I can barely walk, definetly cant walk without a stick or something to lean on any distance.
I'am now so worked up as I could afford to keep car on the road with basic mobility the point why the re application was put through. My fibro is kicking of and I couldn't move all weekend, this factor also not been taken into consideration.
I wouldn't mind if I thought I could get to see the court in a few months time the only place they seem to do things properly but it is going to take another year to sort out again I'd bet and I won't survive that long. But I think this is ultimately what they want, I would love to go back to days we're I never had to live of benefits but I can't even walk properly anymore!