Home
›
Scope's online community
PIP, DLA and AA
Questions about MRN-form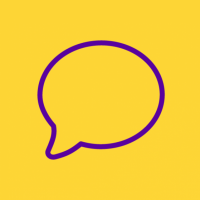 mjolnir
Member
Posts: 1
Listener
Hello,
I am completing the MRN (CRMR1)-form. How many pages does this need to have? I submitted a lot of information with the PIP-application and I don't even know if it was read? I am worried about waffling or adding in extraneous detail in this form. How detailed does I need to be.
How do I label my evidence? Is there a specific protocol or format that should be used? What's the best way to label it?
When writing the MRN do I only use the descriptors I disagree with or do I have to go through the entire thing line by line, which I don't think I will be able to do within the timeframe.
When I post this form, how do I post it? Using Proof-of-Post or using Recorded Delivery?
My difficulties are mental health based (agoraphobia and ptsd), not physical problems. I'm worried I made mistakes in completing the original PIP-form, because of not understanding the descriptors properly and not having anyone to help me. For example, I ticked Yes to Problems with Communication, believing that that related to face-to-face engagements (which I have major problems with). I did not realise that Communication meant a person or an aid. Similarly, with the question about Moving About, I can physically walk, my problems relate to mental health, and I cannot go further than 20 meters from my house's boundary. Is it alright to explain I didn't understand the descriptors properly or will this be glaringly obvious to whoever looks at this decision again? Also I am totally confused about what rate I might even qualify for. I don't want to accidently claim a higher level than I am entitled to (is that even possible?).
Thank you in advance for any help, advice or clarifications