Home
›
Scope's online community
Coffee lounge
Angry people, small vs. big problems, how to react?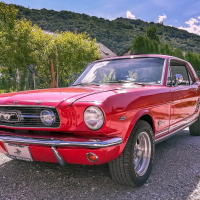 66Mustang
Community Co-Production Group
Posts: 5,103
Disability Gamechanger
Sorry, I couldn't think of an appropriate title!
This might be one for the Room 101 thread but I thought I would give it its own thread as it might provoke some good discussion.
I have a couple of close family members who get unhappy very easily. Life has to be going perfectly for them to be happy, otherwise, they get angry.
Furthermore, when these people are unhappy, they don't just keep it to themselves and/or hide it from others; they take it out on everybody else. In other words, they become angry, mean, rude etc.
I don't like to blow my own trumpet but I am well known in the family for never getting angry - or at least, I may get angry, but for never showing my anger.
However it does annoy me that I have a "proper" problem that I could easily get angry about, yet I never take this out on others - I am always nice to people. However, when somebody else has a small problem they do get angry and take it out on others.
I lost most of my childhood and younger adult years to illness yet I am nice to everyone. Conversely, the people I mentioned have relatively normal lives, and got to do all the things they wanted to do, etc., but they can have an insignificant problem like they can't find their toothbrush or their phone has ran out of power, and they act as if the world is about to end and it is everybody's fault.
Although I don't get easily annoyed or angry, this does annoy me.
I thought a disability forum would be a good place to share this as most of us here have a "big problem" yet people here seem to just get on with life.
How do you deal with people who are always moaning about the little things when you have a big problem that you could easily moan about but don't?


My other issue is that, because I come across as happy and bubbly, what this does it it makes people think life is easy for me when in reality it isn't.
Should I/we start being angry, abusive, etc., to let people know that I/we have problems?!


I don't think I ever would but it is worth thinking about.
What are your thoughts?