Home
›
Scope's online community
Coffee lounge
Searching for sleep: what helps you beat insomnia?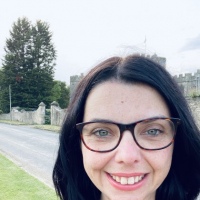 Cher_Scope
Posts: 3,976
Scope community team
For as long as I can remember, I've struggled with getting to sleep.  I've memories of being a child awake in the night, calling for my mum because I was upset and over-tired.  This inability to drop off has carried on as I've grown up; often worse when I have a 'big day' the day after, unable to turn off my thoughts and settle into slumber.  As a result, I'm regularly fatigued, unable to concentrate, and I'm sure my other half would say, cranky.
This trouble with falling asleep is medically called
insomnia,
and I'm not alone in my plight as
The Cut magazine
tell us Madonna, Jennifer Aniston and Joni Mitchell are fellow insomniacs.  
What is insomnia?

The Sleep Council
says insomnia is:
"a sleep disorder where people have extreme difficulty in getting to sleep or staying asleep for long enough to feel refreshed the next morning. It's a common problem thought to affect around one in every three people in the UK."

But how much is enough sleep? 
The NHS
recommends: 
• adults: 7 to 9 hours
• children: 9 to 13 hours
• toddlers and babies: 12 to 17 hours
However, the sleep we need is highly individual and if you are getting the right amount of sleep for you should feel refreshed on waking and not sleepy during the day.
What causes insomnia?

We all know that too much coffee, caffeine and stress isn't good for quality sleep but what else can cause insomnia?


The NHS website
lists these factors as sleep foes:
• noise
• a room that's too hot or cold
• uncomfortable beds
• alcohol or nicotine
• recreational drugs like cocaine or ecstasy
• jet lag
• shift work
You're also more likely to experience insomnia if: you're a woman, over 60 years old, have an impairment and don't have a regular schedule.  Oh dear.


What are the symptoms of insomnia?

What helps tackle insomnia?

I've explored different ways of managing my own insomnia.  


I've avoided anything over-stimulating during the hour before I go to bed, such as screen-time, hot baths, caffeine and action-films.  This helps wind down my busy mind but, in all honesty, takes a real effort to not pick up my phone and 'check social media'.  Persistence is key.


I've tried candle-lit yoga.  This was part of a hatha beginners' group, and our instructor guided us through various poses with relaxing music playing.  This was very relaxing and worked in getting me to sleep quicker. 


I've also listened to sleep podcasts or 'nodcasts'.  My favourite from the many tried is the
Sleep with Me podcast
.  The narrator tells random stories, not requiring attention, in a slow sleepy tone.  This generally works in lulling me to sleep and is free, with subscription optional.





What else can help?

I asked
Dr Anna Weighall
, cognitive developmental psychologist and sleep specialist at the University of Sheffield, what else could help insomnia.  She said:
"You are doing the right thing to avoid your phone and other stimulating activities in the hour before bed.  Checking social media at bedtime, and if you wake during the night, is a difficult habit to break, but will definitely help your brain to switch off more easily.  Exercising and ensuring you have daylight during the day can also help you to develop a good sleep cycle. Make sure your bedroom is cool, dark and distraction free; try only to use your bedroom for sleep (this is a difficult one with so many of us working from home, but at least try to keep your work area separate from your bed).  Try to avoid naps during the day and get into bed when you are really tired.  If you do not fall asleep after 20 minutes or so, get out of bed and do another relaxing activity until you feel sleepy.  The same is true if you awaken and cannot get to sleep for a long time during the night. The idea here is to try to help your brain build up an association between your bed and sleep, which will help to naturally stimulate melatonin (the sleep hormone).  However, be aware that short awakenings during the night are quite normal and nothing to worry about."
Elsewhere on the internet, 
The Sleep Council website
has a marvellous advice and support section that contains a free 30 day sleep plan, relaxing nodcasts and an online stress test.  
Whilst it is always best to seek the advice of your GP if insomnia persists and severely impacts your daily life. 
What support can Scope offer?

Scope have various resources to improve the quality of disabled children's sleep.


The Sleep Right Service
is a free online and telephone service for families of disabled children struggling with sleep.  This service is available to disabled children aged:
• 2 to 18 in London, and Leeds
• 4 to 18 in Peterborough
• 2 to 19 in Northamptonshire


Tell us about your sleep:

• Have you ever experienced sleep difficulties? 
• How do you manage during periods of insomnia?
• What personally helps you get a good nights' sleep?

Let me know in the comments below (PS - please bring me a coffee!)
Online Community Co-ordinator
Want to tell us about your experience on the online community?  Talk to our 
chatbot
 and let us know.
Tagged: