Home
›
Scope's online community
Coffee lounge
How long do you use a screen per day?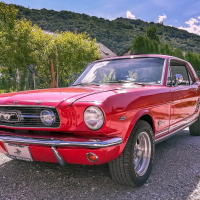 66Mustang
Community Co-Production Group
Posts: 5,101
Disability Gamechanger
By "screen" I mean anything with a screen like a laptop, desktop, tablet, TV, smartphone, games console, etc.
Feel free to break it down if you want
I use:
iPad - about 3-4 hours a day
Laptop - 1-2 hours a day
Desktop - about 1 hour a day
Phone - a few seconds/minutes here and there, maybe 15 minutes a day
Total - about 6 hours a day
What about you?
PS a little tip: when using a screen, look away from it about once every 15 minutes and focus on something else, preferably in the distance, for a few seconds. It's better for your eyes!
Tagged: