Home
›
Scope's online community
Employment and careers
Disability specific employment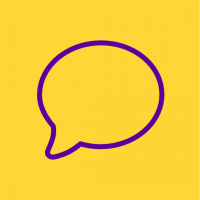 [Deleted User]
Posts: 0
Listener
Topic.

It pains me to have to resort to this seeing as under normal circumstances I refuse on principle to be plonked into some government sponsored scheme where all the disabled "clients" are on benefits and can't earn much without the DWP jumps on them from a great height with benefit sanctions, however it's come to my attention that I will probably never be able to work in for want of a better word, the "normal" world, so a disability specific position would possibly, under sufferance, be an option.

Are there such positions available though? I know that because of government equality laws, stuff like Remploy Factories were closed down years ago, but are there other gainful and meaningful employment options for disabled adults that pay a half decent wage beyond the paltry 2 quid a day previously paid?

The problems for me are due to my personal circumstances, I cannot work full time, and also every time I declare my disability, I get insta-rejected in most cases.

Is there a way round this? I am too honest for my own good and the first thing I do when applying for any job is declare my disability, consequently it'll be 2 years in March since I last worked.



Tagged: