Home
›
Scope's online community
PIP, DLA and AA
Has anyone had a successful PIP mandatory reconsideration?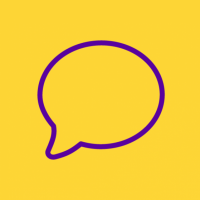 Jamie_L
Member
Posts: 6
Listener
I've received DLA/PIP for at least the last 10 years (not sure of actual length) due to mental health difficulties.

I had a telephone evaluation several months ago and on the 1st of December I got my decision, I'd been awarded no points and told I showed no signs of stress or anxiety during my interview. I find this unfair because, since my last evaluation I have had my medication increased twice just to keep me stable, due to my health getting worse.

So now I'm in the MR stage and have heard conflicting advice from people who should know.

Citizens advice told me "No-one every gets MR, but you have to do it before I you can appeal, which can take 18 months to process"

Benefits Advice said, "Around 50% of MR are upheld and that appeals are taking 6-8 months"

Now I know that it's right about needing to do a MR before appealing but does nobody ever get their decision overturned by MR?

I am considered an out patent and sent a letter from my doctor with my MR but was told by benefits advice that sometimes letters from doctors don't help and that the letter I sent didn't say how bad my condition was before the decision just how the decision has effected my health, but did state the increase in my medication.

It's taken the best part of the last month and a half to pick myself up after being turned down for PIP and now I'm not sure which advice I've been given is correct. I guess my real question is should I be hopeful that I might get the MR or if I should prepare for an inevitable appeals process?

Any help or advice would be greatly appreciated, thanks in advance.