Home
›
Scope's online community
Coffee lounge
Announcement...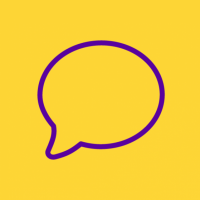 poppy123456
Member
Posts: 22,218
Disability Gamechanger
I've been a member here since August 2017 and a community champion for just over 2 years of that time (i think)  and i've made more than 22,000 posts, spent long hours helping thousands of people because i care!. Made some lovely friends in that time too!

However, it comes with a very sad heart that i've made a decision to leave the community for good. I just can't sit here and read some of the replies from some members. Mis-information and contradictions followed by changes in story half way through, questions asked, no answers given and information that really doesn't make a lot of sense. Vulnerable people rely on forums like this to advise them when they have no one else to turn to and to think they could read such comments makes me cringe.

The past couple of weeks have been the worst i've ever known the community to be in over 3 years of being a member and it feels like nothing at all is being done to put things right. Instead we are told to report such comments and they will be dealt with, we are told to walk away and let admin deal with such comments yet things never change.

If any of my friends here would like to keep in touch please do send a private message and i'll be more than happy to give you my personal email address so that we can remain friends. I will of course return to answer any messages i receive.

Take care everyone and stay safe!

Proud winner of the 2019 empowering others award. This award was given for supporting disabled people and their families for the benefit advice I have given to members here on the community.