Home
›
Scope's online community
PIP, DLA and AA
Epilepsy application for a pip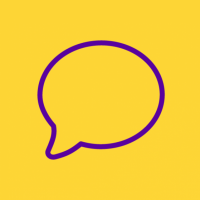 Dura
Member
Posts: 8
Listener
My application for a change from DLA to a PIP for my wife took 1year from start to finish and went through application to tribunal, during this process I made efforts to find out why my wife's condition was underplayed at every turn.
When I made my telephone application for the forms to start the procedure, the lady I was dealing with, after she had listened to my reasons for making a new claim based upon my wife's worsening condition (it had been 10 years since she had been awarded DLA) asked 'Was I determined to  continue, as Epilepsy claims were often refused? I went ahead.
I had kept all records relating to my wife's treatment including photographing her injuries, documenting every fit and hospital discharge letters for a 15 year period.
This is my first recommendation keep it all along with a detailed fit chart.
I sent some 75 pages of paperwork and 10 photographs to accompany my wife's application however I don't think anyone took the time to read a word of it but you will need it for the Tribunal.
When you fill out the forms sent to you from the DWP remember they are looking so much for proof you are an Epileptic, but more how the condition  affects your daily ability to cope with it, your fit may leave you unconscious for 5 min or so, but point out the 2 hours after, that you are unable to think for yourself. Write about your worst day not your best.
Show documented proof that you inured yourself using an appliance ie Microwave and photograph of burn to support - how do you do this - tell the doctor treating you to note how the injury was caused on the paperwork.
In closing my comments on the first form filling - keep copy's of everything you send and take care that what you do send is clear for the reader, this is important, everything you send is digitalised at the post office sorting office nearest to the DWP offices and sent to the DWP in digital form and in BLACK AND WHITE - they never see the original documents. Photographs arrive at the DWP as black blobs.
I will continue to the next hurdle in the process tomorrow.