Home
›
Scope's online community
Coffee lounge
Delivery drivers from Just-Eat and Uber who can't get anywhere that doesn't come up Satnavs!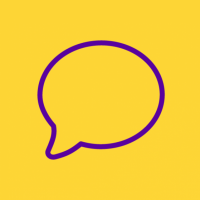 [Deleted User]
Posts: 1,651
Listener
Above.

I tried to order a McDonald's tea last Wednesday for a change, used Just-Eat to order 9 Chicken Nuggets, small chips and a Chocolate thick shake.

The site said the order would come half an hour later after the order went through, "fair enough" I thought, they've to prepare it and then give it to the delivery bloke.

Except the delivery guy never turned up because for as long as I've lived in the Flat, the only delivery places that don't get lost trying to deliver stuff are either Pizza Hut on Crookes or Domino's on West St, everywhere else uses drivers who clearly don't know their way and rely on Satnavs to get around.

I rang McDonald's on a London number based on the email receipt, and complained, they said the refund would be processed in 48 hours, this was last Wednesday tea time, I've just had an email from Just-Eat, they've said the refund will be back on my card in 3 to 7 working days, so probably by the middle of next week.

Jesus wept! I tell you one thing, I won't be using Just-Eat again.


Tagged:
This discussion has been closed.