Home
›
Scope's online community
Universal Credit
Hi, my name is 1279!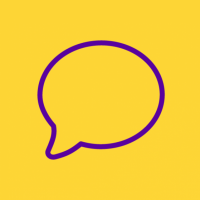 1279
Member
Posts: 4
Listener
Hi, this is my first post and I was hoping for some advice. 
I started a new UC claim in April 2020 and they were aware that I had health conditions. When I was doing the first phone call with them I asked do I need to provide a fit note. They replied not at this time due to the covid pandemic but you may be asked to provide evidence in the future. I heard nothing back. 

In December 2020 I contacted them asking why I haven't had my work capability assessment, they then told me I needed to provide a fit note backdated to the beginning of my claim. My doctor wouldn't do that because of government guidelines and provided me with a backdated note for two weeks.  I've since been put on LCWRA which should have been done months ago. 

I contact UC asking them will they be back dating the claim to 3 months after the initial waiting period, to which they replied No as I didn't provide a fit note, that they told me I didn't need. 

On my journal I have two missed work assessment appointments that I was only told about when I had missed them. They didn't let me know that I had these appointments just told me that I didn't attend.  They also told me about another in the November that they neglect to inform me about, and they only told me about that one when I started making inquiries as to why I hadn't had the assessment. 

It's stated on my initial claim that I have Health conditions that affect my capabilities to work or look for work. It also says that they may ask me for evidence in the future. Which they didn't until I started making inquiries. 

Is there anything I can do about this as I have lost a lot of benefit through their mistakes. 

Thank you.