Home
›
Scope's online community
Universal Credit
Hi, my name is Sparky1965!. Question about UC savings limit and PIP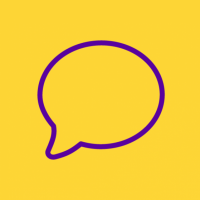 Sparky1965
Member
Posts: 1
Listener
Hi Everyone, For 20yr I was a Production Manager in Electronics, at which time I was paying the max £120pm N,I,/Earnings Related imposed by Government on high earners. In 1997 Electronics companies pulled out of Scotland after using of their Scottish incentive grants, they moved to Far East 4 cheap Labour.
I had keen Interest in Photography and with my computing skills I opened up a Photography and Photograph Restorations shop and Photo Studio, was successful for next 20yr.
In 2011 I had a bad accident leading to chronic pain and unable to sit. I had to make a stand up Workstation. I had hidden bed behind desk in front shop. as the Tramadol and Fentanyl would wear off  each 2.5hrs leaving maximum pain for next 1.5hrs,  I would hide behind curtain lying on bed, if any customers came in I would compose myself but was screaming in my mind for them to go
.
In 2014 a customer told me about PIP, I applied and recieved highest mobility and Standard Personal Care. In 2017, kids all grown up, my spouse told me she wanted to sell up as she had someone else. The pressure of living together as neither could buy the other out; I ended up taking a serious heart attack. I had 4 stents fitted but because of my disability could not do rehabilitation, tried re-opening shop but only lasted few days, so breathless. Ended up in one of upstairs bedrooms bedridden with carers twice per day,
I was reassessed by PIP and recieved the two highest elements. In 2019 spouse still half living in house half at new partners was intolerable strain. I turned 60 in October 2018, Council moved me into sheltered living complex in a one bed roomed bungalow. I was moved from ESA to U.C.
This is where I need help with accurate information. PIP has no interest in what savings you have and I am on highest rates, Universal credit has a limit of £6000 or £16,000 but you have to pay them 20% of your savings back. When I started U.C I had to wait on LCWRA, which was backdated for the 3 months assessment, this LCWRA took me over the £6000 threshold and with PIP and LCWRA every 3 months I go over the lower threshold and have to buy something not needed. I worked for 43yr, well paid into the Government but moving into this council sheltered housing has put my PIP no savings limit at the regulations under U.C instead of ESA. It's worse because Covid restrictions do not allow you to go and get any therapies done to entertainment. I've given my 2 kids £14,000 since they were furloughed but not held my toddler Grandchildren from my Son and Daughter. Does this strict UC Limit apply when you are on PIP as well? This may sound money grabbing, but vie more than paid into the state and my Earnings Related was done away with so will just be state pension as what they took from earrings related went into General Taxation, when Gordon Brown raided the pot in 2000!
Tagged: