Home
›
Scope's online community
Coffee lounge
Text from the GP & (semi) giving up drinking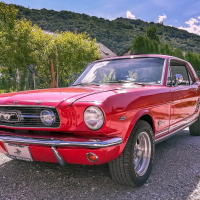 66Mustang
Community Co-Production Group
Posts: 5,061
Disability Gamechanger
I had some blood tests recently and my family member (carer) just had a text message from the GP asking me to phone for a telephone appointment r.e. my test results.
My family member called up for me and asked if I could have a face-to-face appointment (I find using the phone hard) but was told I need to have a telephone appointment on Friday however my family member can take this for me. Then the doctor will arrange a face-to-face appointment if needed.
I'm worried it may be due to drinking/liver function as although I have gotten my drinking down I do still have a good drink to help with my issues like anxiety and obsessive morbid thoughts.
This has "hit home" and I have decided I am going to stop drinking to help with my anxiety. This will be hard but not impossible but I may be coming on here more often for support/distraction and boring you all
However, I can't give up when my obsessive thoughts are bad as no one really understands how bad these get, they are worse than being physically tortured and I sometimes wish I could end my life. 
That said, the thoughts are unbearable only around 1-2 days a week on average so I should be able to reduce the drinking by 80% which I think is a good first step. Maybe then the doctor can give me some medication to help with the thoughts.
Anyway, I have my fingers crossed that they don't want to tell me anything too sinister. I'm guessing it's not urgent otherwise they would have wanted to speak sooner?
P.S. A message to Scope admin - I know my comments may trigger a welfare email, I just want to say I don't have any plans to do anything to myself at this time and am safe etc. I know you are busy and don't want to waste your resources. Thanks.
Thanks for reading!