New Strain of Covid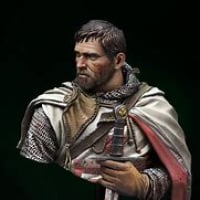 There is a new strain of Covid that started in south Africa. Now confirmed to be over here. Just in time for Christmas. (Oh Joy)
As yet the Scientists have no idea if the jabs we have had including the boosters will be affective against it and they say it will be next year before they have one to fight it. 
We may have to have a 4th jab. 
Should we go into some kind of lock down again?
For now the government have said we have to wear masks in shops. At this time of year with all the shopping going on and the many who will ignore it. What do you think will happen as a result? I for one fear the worst.
For I believe the government dare not do anything to interrupt Christmas for fear of the backlash. This could then cause it to start all over again. 
  
Tagged:
Comments
Brightness
Categories
11.6K

Talk about your situation

19.8K

Talk about money

3.7K

Talk about your impairment
Need to talk?
Over Christmas the online community might be a little quieter than usual, so if you need urgent emotional support or if you feel like you might be in crisis, please read up about
how to stay safe for now and find help.
You can also speak to somebody in confidence by calling Samaritans on 116 123 for free or send an email to
[email protected]
Of course, if you feel like you might be at risk right now, please call 999 or visit your local hospital.