WOKE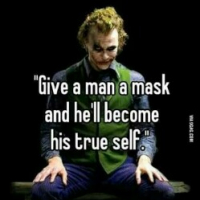 JustPete
Community Volunteer Adviser
Posts: 72
Connected
I have just spent an hour discussing the meaning of WOKE.  Without dictionaries or google or any other reference assistance, tell me the meaning of WOKE........
I am a Scope Volunteer.   Community Volunteer Adviser with professional knowledge of life - additionally, but not limited to: living with a disability, employing personal assistants, education, sexuality, being gay, managing relationships having a disability, technology and assistive technology, sport & leisure inclusion & participation, mental health issues (both through personal experience and supporting others),   If I can't help, I will endeavour to find somebody who can.

"You are braver than you believe, stronger than you seem, smarter than you think and loved more than you'll ever know." - Winnie The Pooh

Tagged:
Comments
Brightness
Categories
11.6K

Talk about your situation

19.8K

Talk about money

3.7K

Talk about your impairment
Need to talk?
Over Christmas the online community might be a little quieter than usual, so if you need urgent emotional support or if you feel like you might be in crisis, please read up about
how to stay safe for now and find help.
You can also speak to somebody in confidence by calling Samaritans on 116 123 for free or send an email to
[email protected]
Of course, if you feel like you might be at risk right now, please call 999 or visit your local hospital.