Your Christmas gifts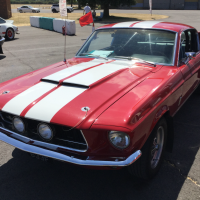 66Mustang
Community Co-Production Group
Posts: 5,986
Disability Gamechanger
I'm aware that gifts aren't the meaning of Christmas or whatever but for one minute I'm going to make a thread asking about presents!
Did you get anything that you are especially pleased with?

Was it something you asked for, or that you had always wanted?

Or was it a total surprise?

Aside from the sentimental stuff like a hug from someone you haven't met for ages. 
 (only joking)

I got mostly edible (and drinkable) gifts, which I am obviously very pleased about.
Also some gifts that while not edible are food related.
Finally, I received a voucher, which could potentially be spent on food.
Comments
Brightness
Categories
11.6K

Talk about your situation

19.8K

Talk about money

3.7K

Talk about your impairment
Need to talk?
Over Christmas the online community might be a little quieter than usual, so if you need urgent emotional support or if you feel like you might be in crisis, please read up about
how to stay safe for now and find help.
You can also speak to somebody in confidence by calling Samaritans on 116 123 for free or send an email to
[email protected]
Of course, if you feel like you might be at risk right now, please call 999 or visit your local hospital.