Home
›
Scope's online community
PIP, DLA and AA
Having Nil income apart from PIP On-Going award.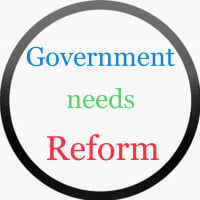 Government_needs_reform
Member
Posts: 859
Pioneering
OK peeps be gentle I've just joined you happy bunch, I just need a little advice just incase I have to go down this road? Please God I hope not.
At present im on ESA Support group which is due soon as it's been nearly 4 years since my paper based assessment and placed in the Support group, I sent plenty of medical funcitional information on how it all affects me, and they've themselfs even stated on the ESA85a (deteration in function noted) mobility etc.
Now im under Consultant psychiatrist and have been for nearly 4 etc as for my mental health and self harming etc, I can't go into to much detail as I also have been diagnosed also with COPD stage 3 amongst other physical problems with some conditions are also life long and will only get worse with age and  which will only deteriorate. I have paperwork from Consultants which explains all that within the letters I have.
Im scared if I loose my ESA and might have to go on Job seekers wich I won't be doing, hence cam I still get help as I will not claim that.
It might not even come to that but I just want to be prepare for the worse.
So as I recieve PIP Enhanced rate on daily living and mobility an Ongoing-Award from DLA indefinite, again PIP was all done on Paper Based with (Crapita) in November 2017 and they've also stated I won't get better and advised on the PA3 report in the review bit (it's not appropriate to review the claim) also refer FE explains all my issues and their opinion. To be honest I had a fair assessment (No lies) for wich I'm luck unlike most I've read here.
So now as im worried about loosing my ESA and I will not signing on for Job seekers because I ain't fit for work at all.
Then I will have no income apart from my PIP If I loose ESA I will be appealing the decision no matter how hard I have to fight, for which I have loads of medical history and functionality/functional information stating I don't cope etc very well and I also live on my own.
So based on the information I've posted above if it goes that far what can I do regarding KEEPING MY ROOF over my head and what to do if I have to go down that route of Nil income, my Council is Telford & Wrekin.
Thanks in advance for any info and help because I don't know like many of us what to do.
⬇️
I created one of the campaign election videos for Labour, and Jeremy Corbyn,
This is a new version of Emeli Sande, Hope "You Are Not Alone
I highlighted everything that's wrong with this country from benefits, NHS, UC etc, but now we have to put up with the hate now that is the Tories. 
You can see the video here.
https://m.youtube.com/watch?v=P5o8hRHh9IY