Home
›
Scope's online community
PIP, DLA and AA
Trying to ring pip. Please help.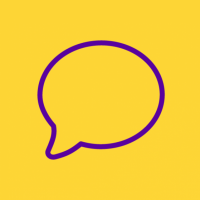 sandyp196
Member
Posts: 140
Pioneering
Please help.  I have spent over an hour on the phone to pip today over two phone calls and I havent managed to request my assessment repost.  First time I was on hold for 20 minutes and then the the call was cut off.  I had to phone again. This time I spent 39 minutes on hold wih the same muzak playing over and over and over.  Finally a woman answered and said 'hello can I help you'. I said 'hello can I request....' be for I could even finish the sentence the call was cut off. Dead tone. I'm on the ceiling,  I can't cope wih this kind of stress but I need to request the assessment,  I can't phone them again. I just can't.  What can I do? I need to do an MR and I need the assessment report. I'm just here crying as I can't ring them again. I worried about it all weekend and it took all day to do it and that's the result! 
I know people who have no problems with phones will think this is pathetic but for me it's not. Its a big deal. 
But even people ok riging them have to admit that same muzak over and over and over is irritating and like chalk on a blackboard. 
Everything just seems aimed to make it as difficult and uncomfortable as possible. I know being on hold is the norm everywhere now, but this is jsut abusive. This government plan these things out. It's all deliberate.  
How can I get my assesment report without ringing them again because I will just freak if I have to go trhough this again.