Home
›
Scope's online community
Employment and Support Allowance (ESA)
Research on Mental health and financial difficulties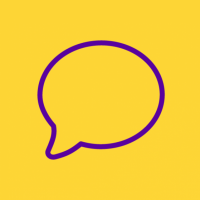 Char
Member
Posts: 2
How does financial hardship affect mental health?
A new research study looking at the effect of financial hardship on mental health is recruiting participants who are claiming any UK welfare benefit. Participants must be over 18 and under 65, and reside in the UK.
The link between poverty and poor mental health is well established. People within low socio-economic status (SES) groups are more likely to experience a range of mental health problems, and the mental health of people claiming welfare payments is poorer than those who do not.
While there is evidence of a link between hardship and mental health, it is much less clear what it is about these experiences that leads to poorer mental health.
This research study is therefore looking at the relationship between financial hardship and mental health; what effect being in financial hardship has over time; and what it is about hardship that increases the risk of developing mental health problems.
Participation in the research will require the completion of measures of the experience of financial difficulties and various aspects of their mental health. The measures will be completed at four time points, every three months starting in April, May or June, then August, November 2016 and February 2017 and you will be sent an email reminding you to complete them. This will take approximately 45 minutes at each time point.
This study is online and can be accessed https://www.isurvey.soton.ac.uk/19795. Further information can be found on the study website at www.welfareresearch.co.uk. On accessing the link participants will be given information about the study and asked to consent to participate, after which they will complete the first set of measures.
If you have any questions about the study, please contact the researcher at [email protected]