Home
›
Scope's online community
PIP, DLA and AA
Giving the DWP or assessment centre a telephone number Or Not.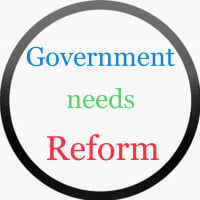 Government_needs_reform
Member
Posts: 858
Pioneering
Hi Scope community..

I hear many disabled people and members have given telephone numbers to the DWP I learnt a long time ago never do this as your asking for all kinds of trouble, you should never offer them a phone number?

Always insist everything is done in writing and that then gives you a paper trail and a back up for future or further issues with the DWP.

So if your filling in a ESA/UC50, PIP, or DLA etc, never add a phone number as your opening up yourself a whole load of grief, also assessment providers will be able to phone you anytime 'No phone number' then they will only be able to write to you as you woulden't have given a Phone Number.

If you need to call them anytime always withhold your phone number.

This advice is based on my personal experience and it's down tou you as an individual whether you follow it.

Hope this helps, don't be fooled by there lies on the phone always insist it in writing.
⬇️
I created one of the campaign election videos for Labour, and Jeremy Corbyn,
This is a new version of Emeli Sande, Hope "You Are Not Alone
I highlighted everything that's wrong with this country from benefits, NHS, UC etc, but now we have to put up with the hate now that is the Tories. 
You can see the video here.
https://m.youtube.com/watch?v=P5o8hRHh9IY